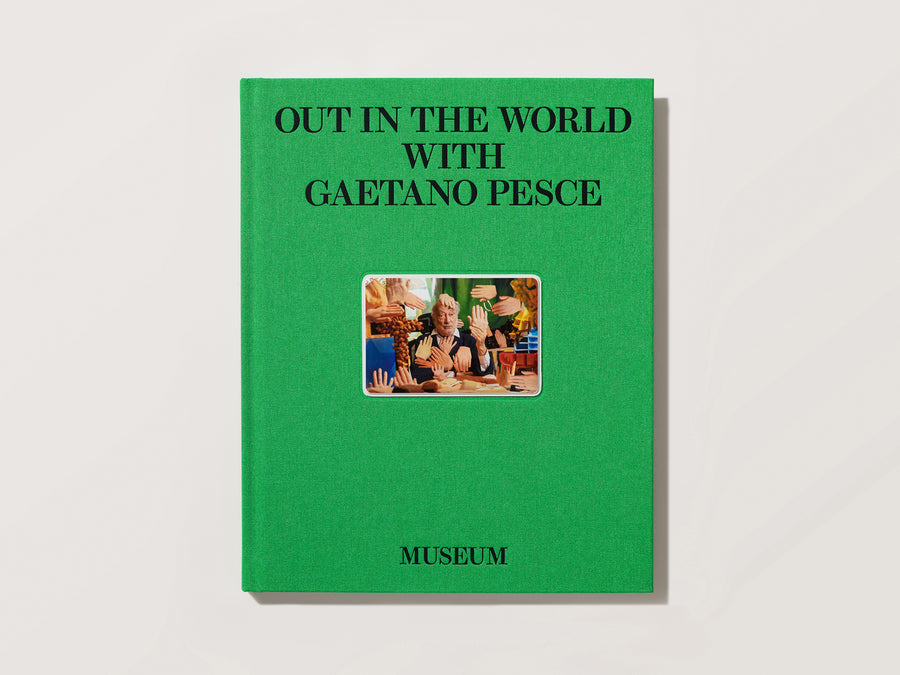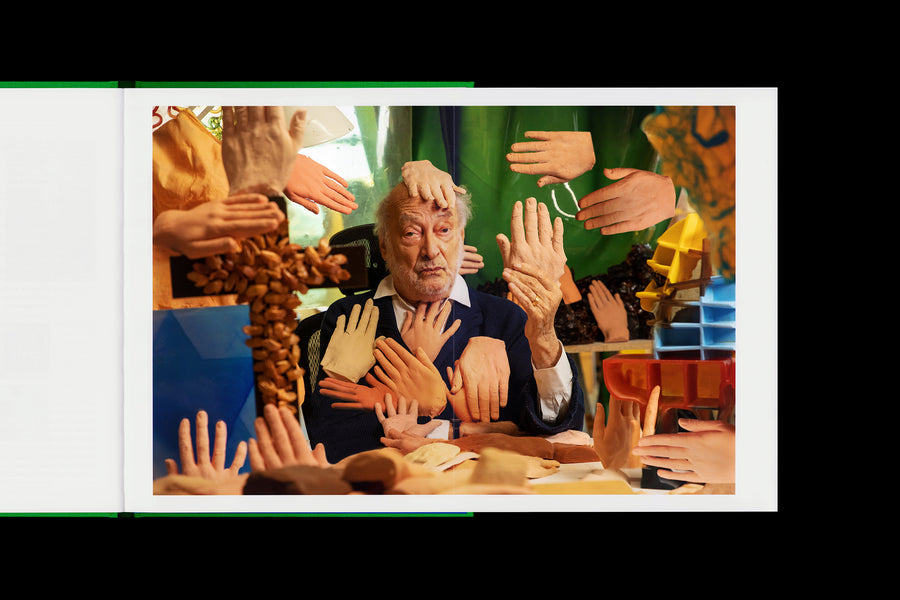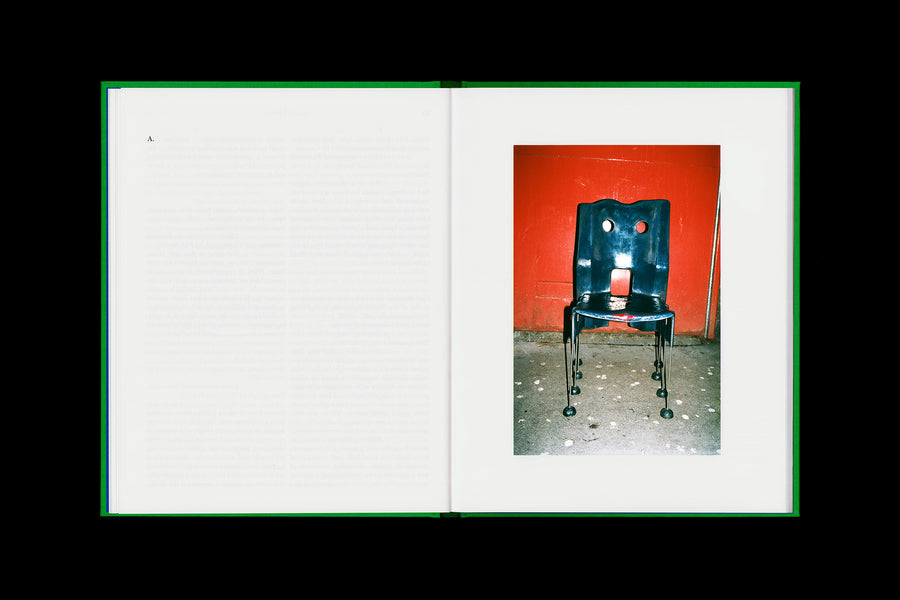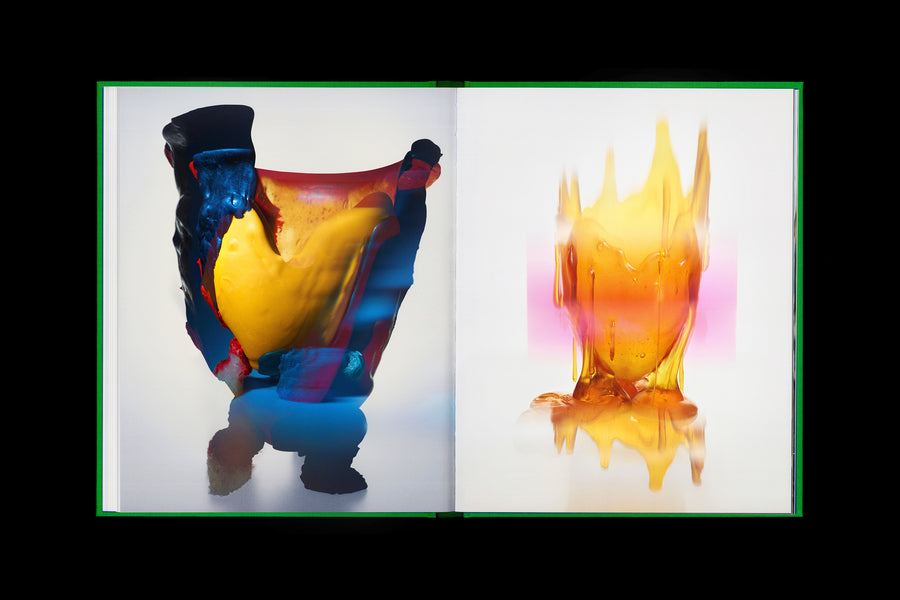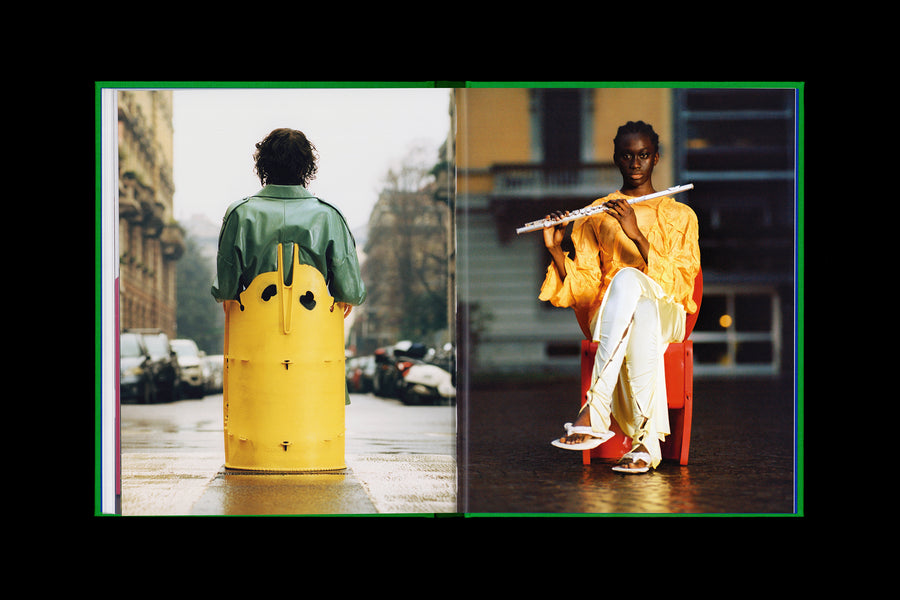 Out In The World Gaetano Pesce
At 81, the Italian designer and architect Gaetano Pesce is one of the world's greatest living innovators. Best known for his radical embrace of ordinary, unconventional materials of his time, he has constructed enormous pink buildings from foam, sofas that resemble jester hats, large-scale portraits from hand-poured resin and vases that bend and wobble. A pioneer in design, he's advocated for decades for the injection of human elements and error into mass produced design.
This book comprises many iconic and never-before- seen works made in the last year by Pesce, lensed by nearly two dozen photographers around the world. It includes an essay / interview with Pesce by the critic Sophie Haigney, portraits by Duane Michals, and four newly commissioned photographic series that take his work out into the world, allowing di erent image- makers to understand and connect with it for themselves. First edition, 2000 copies.