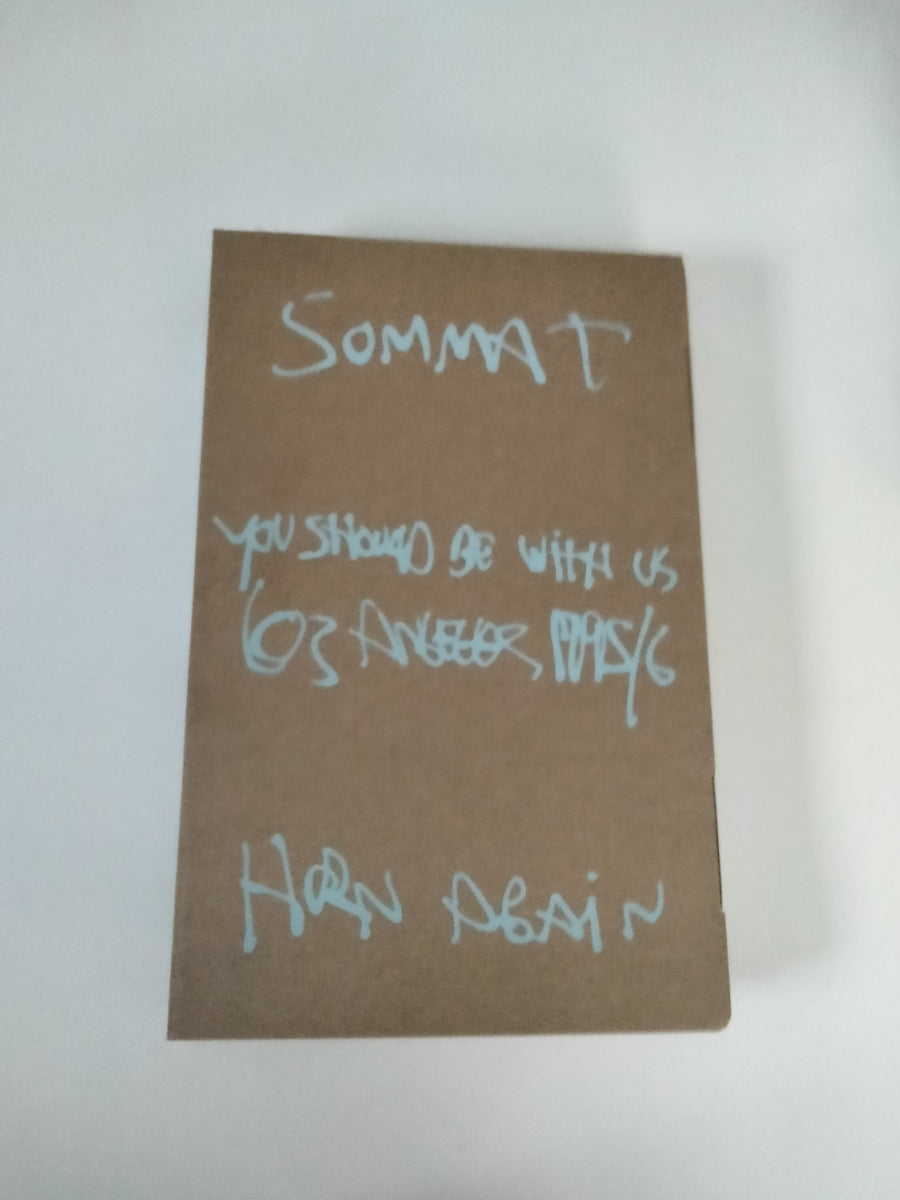 SOMMAT Horn Again: Unseen McQueen / You Should Be with Us, Los Angeles 1995/6 / SommatNick Waplington
I) Horn Again: Unseen McQueen: In 2008, the acclaimed British fashion designer Alexander McQueen commissioned his friend, the artist Nick Waplington, to document his creative process at close range.  Over the next year, Waplington worked with McQueen as he developed his retrospective couture collection, "Horn of Plenty," from concept to catwalk.   II) You Should Be with Us, Los Angeles 1995/6 A decade after finishing his iconic Surf Riot work, Nick Waplington returned to live in Los Angeles in the mid-1990s.  Deciding to take a break from his long-term projects, he instead photographed his own life, documenting the city from the perspective of a young person looking for fun on the margins of society.  III) Sommat Loosely based on Joseph Conrad's novel of colonial misadventure, Heart of Darkness, which was set in the 19th century Congo, Waplington's final zine of this trilogy takes us on a meandering adventure through the hinterland of New York before finishing up on the Thames estuary where Conrad's novel begins. 600 copies are avail;able to be sold. The other fifty set aside for special print and artist's editions.

Softcovers in clamshell box
650 copies
SIGNED. 3 saddle stitched oversized zines, 28 x 39 cm each. Housed in silk-screen printed cardboard telescopic box.