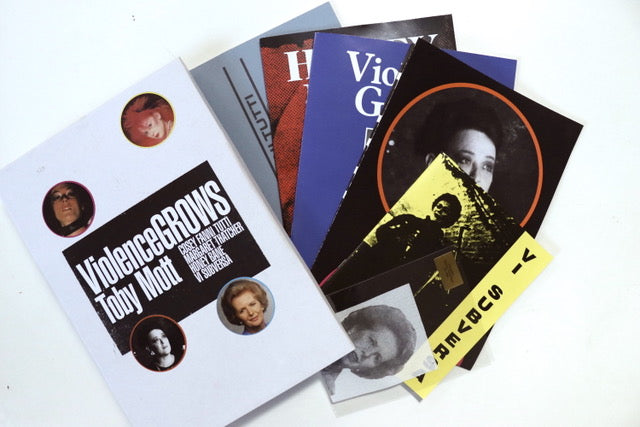 Violence Grows: Margaret Thatcher, Honey Bane, Cosey Fanni Tutti,&. Vi Subversa
Violence Grows is a forceful, wide-ranging look at four iconoclastic female icons of the 1980's. A four phase journey, focusing on three punk artists and one divisive politician: Margaret Thatcher, Honey Bane, Cosey Fanni Tutti and Vi Subversa. All four re-shaped antiquated ideas on identity, sexuality and the role of woman in a dysfunctional society. These four determined women set out to overturn the world they lived in. 
The confrontational content of Violence Grows examines a patriarchal elitist system and how culture can subvert it. Presenting material from the archive of The Mott Collection a counter-cultural archive of these transgressive women of the 1980's with a pointed political edge. 
Art Direction by Jamie Reid the designer of Showboat: Punk/Sex/Bodies by The Mott Collection published by Dashwood Books, 2016. Text editor NYU's Punk Professor Vivien Goldman.
All copies are signed and dated by Toby Mott.