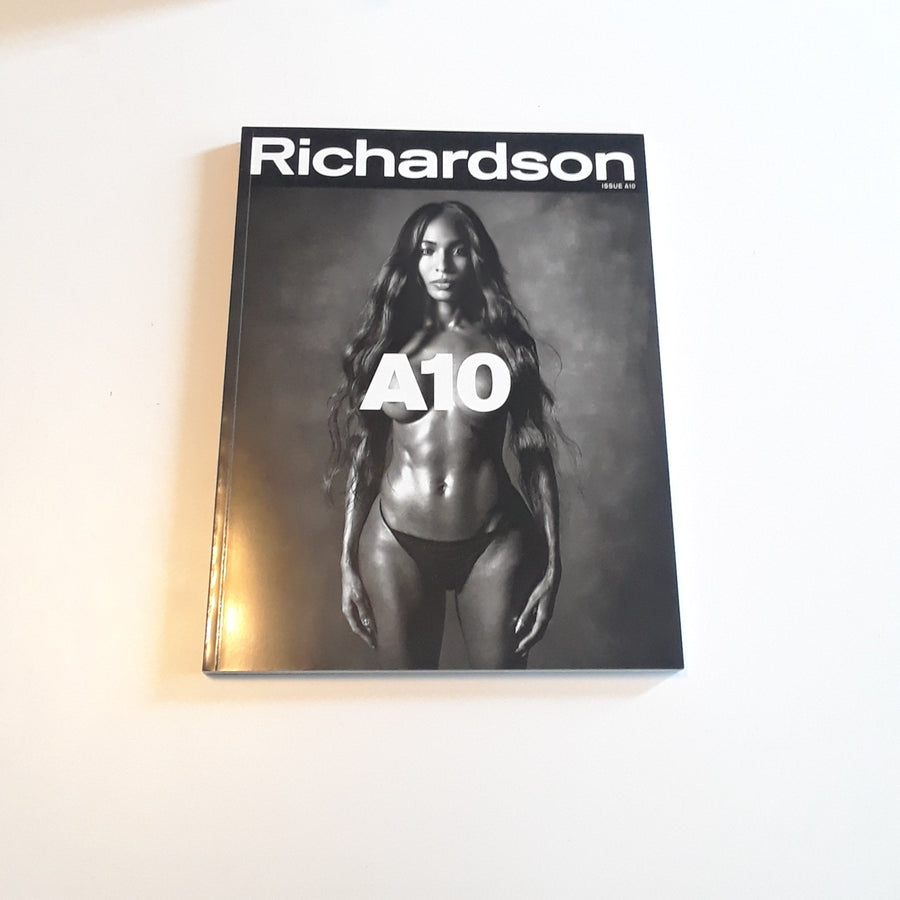 Richardson A10 The Morality Issue
A10:
Richardson, Issue A10 The Morality Issue.
Featuring Dominique Silver AKA Natassia Dreams photographed by Glen Luchford and interviewed by Shayne Oliver with additional work by
Paul McCarthy, Frances Stark, Boris Lurie, Penny Slinger, Hennessy Carolina, Thomas Bayrle, Christopher Forgues, Hannah Baer, Keegan Dakkar, Princess Donna, Cult Jones Archive, Dian Hanson, Samuel Delany, Drake Carr, Jamieson Webster, Rachel Rabbit White, Darja Bajagić and Juliana Huxtable. Each issue comes with a custom sticker sheet by Jordan Wolfson.